steering committee
Guillermo Davalos Meric
Current Position: Legal Vice President for Mexico and Central America
Company: Swiss Re
Being a lawyer runs in Guillermo's blood as his family has a rich history in the legal profession. He became involved in the world of laws early on as a student and his interest increased as the years went on. Today Guillermo is a seasoned lawyer with over 20 years experience in the industry primarily working in the European insurance and reinsurance markets. During his trajectory Guillermo has worked with M&L studio legal and Swiss Brokers Mexico and is currently acting as Legal Vice President for Mexico and Central America at Swiss Re. His areas of expertise are in corporate law, maritime law, and insurance and reinsurance law.
Guillermo became involved with AAEC from its inception. Through his professional experiences he has understood the complexity of the diverse regulatory environments of the Central American region and in turn has understood the importance of networking and consistent knowledge sharing among professionals in the in-house legal industry. Through AAEC Guillermo hopes to work with other in-house lawyers to one day achieve regionalization of the commercial regulatory environment.
Professional Philosophy: Always support others so that they can get the justice they deserve.
Ligia Margarita González Quintanilla
Current Position: Senior Attorney
Company: Cargill de Nicaragua, S.A.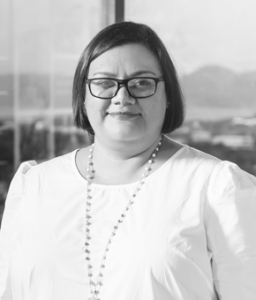 Ligia is an expert in environmental and corporate law in the Latin American region with 16 years experience in the field. She started her career in Honduras and is now based in Nicaragua, working as a Senior Attorney at the multinational company Cargill.
Ligia decided to become involved with AAEC because it combined two of her foremost passions in her practice: working with others to find solutions to pressing problems and leading new and innovative initiatives. She sees the AAEC as a great forum to exchange ideas, best practices and discuss trends, and understands that knowledge sharing will greatly help advance the profession of in-house counsel in the region. She hopes and expects that the association will become a place where legal professionals can freely learn, share, and contribute to the ethical practice of law.
Professional Philosophy: Be curious & listen – every person has a different way to look at the world.
Michelle Canelo
Current Position: legal department Manager
Company: Cargill
Michelle is an adept lawyer with over 20 years experience in the field. She currently works as the Legal Director for  Cargill in Central America, having expanded her responsibilities for the Legal matters of the Poultry business in Colombia.  She has been with the company for most of her career. She has expertise in business and corporate law, specializing in all legal matters related to business operations in the food and feed industry.
Throughout her career Michelle has been motivated to create a positive impact in every company and business she works with.  In particular, she enjoys helping organizations align their legal needs to their vision, values and strategy. With this same spirit, Michelle decided to help found the AAEC to provide Central American in-house lawyers with a formal and trusted space for collaboration and knowledge sharing. Michelle is hopeful that this association will make a big positive impact in the lives of her peers by enabling them to grow and thrive as professionals.
Professional Philosophy: Seek learning experiences, raise your voice and share knowledge and experience with others but also be disciplined enough to listen to other's advice and stories.
Paola Fonseca Rojas
Current Position: In-house Regional Counsel for latin america
Company: TMF Group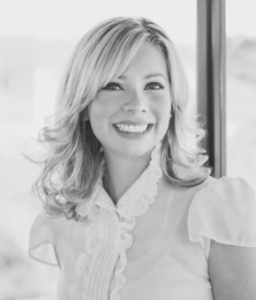 Paola has practiced law for 12 years and has expertise in various legal areas, mostly corporate and commercial law. She has an MBA with emphasis in International Commerce, a post-MBA from INCAE Business School and CEIBS (Chinese European Business Institute, Shanghai), along with a ILEC Legal English certification from Cambridge University. Currently, Paola is the in-house Regional Legal Counsel for Latin America at TMF Group a leading global provider of business services to clients operating and investing globally. Aside from her work at TMF Group, she is a visiting professor at the British Legal Centre and is the author of the online course titled "Latin American Commercial Agreements for Global Lawyers". These days she also enjoys being part of the Costa Rican Executive Committee of the Women in the Profession Program an associate project of the Vance Center in New York City.
In her own words, Paola joined the AAEC inspired to help make a change in the legal community in Central America, to remember the highest ethical values of our profession and assist other peers growth by "sharing as much knowledge as possible so others can turn it into their own wisdom." She strongly believes that collaboration and knowledge sharing are the keys to growth and that there are no better teachers than her peers.
Paola often participates as a speaker in different forums across Latin America and is an avid writer; she has published many works on the growing intersections between companies, local law and ethical behaviors.
Professional Philosophy: Wisdom is not knowledge; it is in our hands to turn what we learn into a creation that will not only solve the challenge at hand, but help others thrive.
Renata Muñoz Paniagua
Current Position: Legal Counsel for Mid-America
Company: TMF Group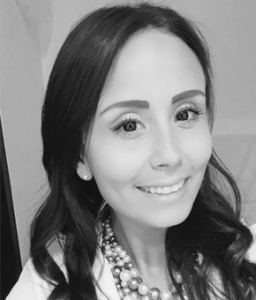 Renata is an accomplished lawyer, having graduated summa cum laude in law at the Universidad Escuela Libre de Derecho and being certified in Legal English by the Legal British Centre. She formally began practicing law in Costa Rica in 2012 and has since focused on the elaboration, revision and negotiation of commercial contracts and the drafting of legal criteria. In 2016, Renata was sworn in as Public Notary before the National Directorate of Notaries in Costa Rica. She has experience as a notary and as a registrer through her current professional duties and her academic specialization in Notary and Registry Law at the Universidad Escuela Libre de Derecho.
Renata considers order and the timely planning of tasks and objectives as essential to a successful professional life. She also highly values characteristics such as respect, proactivity and interpersonal cordiality in the work environment. Due to this and her consciousness of the need to stay abreast of the latest developments in law, Renata joined AAEC so that she can help generate professional development opportunities for herself and her colleagues through networking and knowledge sharing.
Professional Philosophy: Stand up for what you believe in, even if it means standing alone.
Rennatto Tible Marroquin
Current Position: In-house Legal Counsel
Company: The Pantaleon Group Inc.
Rennatto started in the legal field 7 years ago and has since worked in the banking sector, a prestigious Guatemalan law firm and a U.S. bankruptcy court before his current position. Through his various positions, Rennatto has accumulated expertise in areas including: mergers & acquisitions, corporate governance, corporate finance, and conflict management and resolution.
Rennatto is an individual with strong ethical conviction; he highlights lawyers' role as "guardians of the rule of law" as the core motivator for his involvement in the legal profession. Rennatto enjoys helping his company and its business units employ the law to achieve their objectives "because that has a subsequent indirect positive impact on their employees, their families and the greater communities in which they operate." It is this same mentality that prompted Rennatto to help form AAEC.  Rennatto sees AAEC as a tool for the in-house community to more effectively share information, analyze pertinent issues and defend its interests, which he believes will ultimately help strengthen the rule of law in the region.
Professional Philosophy: Be conscious, responsible, present and intentional in life.
Ronald RamÍrez
Current Position: Regional Legal Counsel for Venezuela, Central America and the Caribbean
Company: Hewlett Packard Enterprise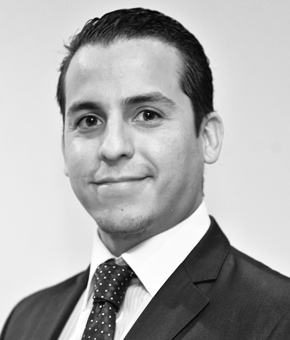 Ronald is a skilled lawyer with 15 years of experience in the field and expertise in international corporate law and cross-border transactions. He started his career in a boutique law firm in Costa Rica and is currently working as the Central American Regional Legal Counsel for the multinational information technology company Hewlett Packard. Ronald enjoys being a lawyer because he loves the challenge of untangling complex problems and having the power to influence strategic decisions in the firms he works with.
Ronald joined the AAEC because he recognizes the power of the collective over the individual. He acknowledges that isolation stunts the potential growth of the in-house legal sector in Central America and that that growth will only come with continuous interaction and knowledge-sharing. He hopes that in the future AAEC will become the foremost association for in-house lawyers related to Central America.
Professional Philosophy: It's OK to have your head in the clouds as long as you don't forget to keep your feet on the ground.